What Is Pandemic Sweat Relief?
Pandemic Sweat Relief Is A Virtual Fitness Event
Black Girl Health Foundation acknowledges that COVID-19 has affected everyone's lives, livelihoods and divided families in profound ways over the past 2 years. The nation has come together to keep ourselves and our loved ones safe, but there has been a cost to our physical and mental health and well being.
As a result, we are producing a "Pandemic Sweat Relief",  a virtual fitness event consisting of dynamic  workshops that strengthen your body and mind through yoga, zumba dance, and fitness training.

Researchers at Harvard University found that Black women are four times more likely to die of COVID than white men – the data also revealed that Black women are three times more likely to die of the virus than Asian men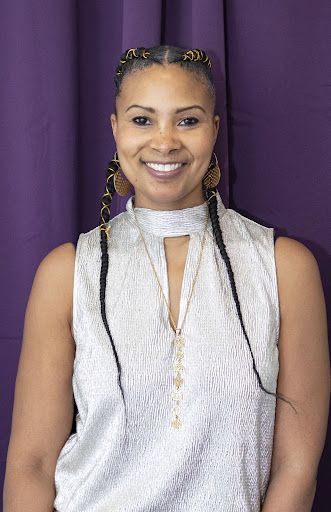 Mind Over Mat(ter)
with Ava Adames
The purpose of this fun-filled session is to aid participants in learning the fundamentals of yoga and encouraging the use of yoga as a tool for stress relief, improving mental health, reducing anxiety, and improving brain function. This session will include a 10minute lecture on the importance of yoga practices and a demonstration of yoga practices.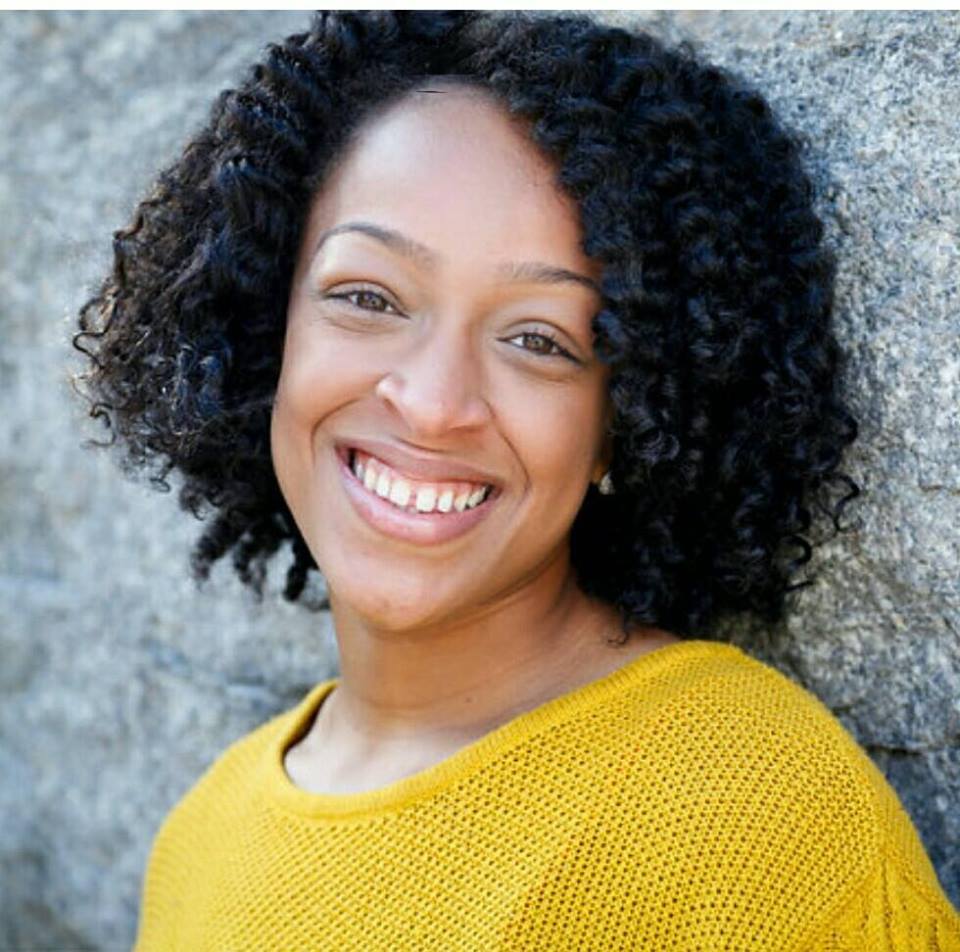 Healthy & Fit
with Lauren Wells
This interactive workshop is designed to engage, educate, and motivate participants in multiple aspects of fitness with the goal of improving participants moods, boosting mental function, reinforcing strength, and improving self- esteem.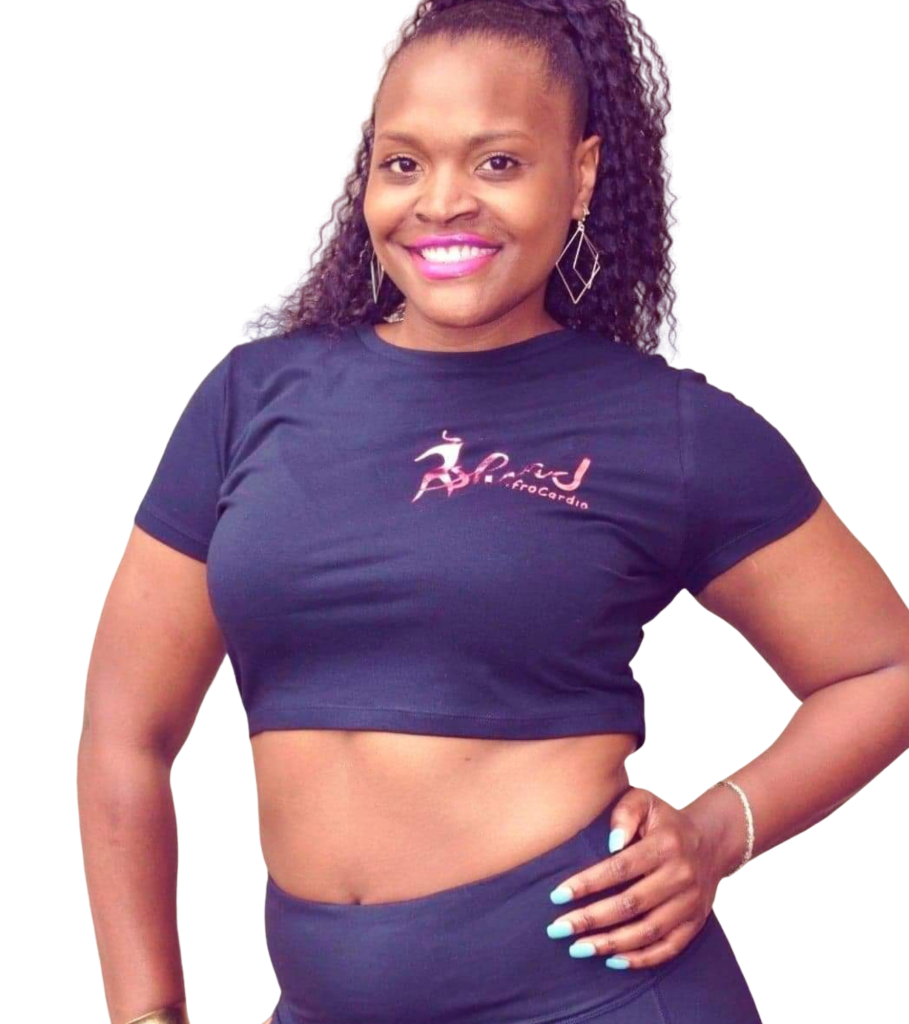 Dance Away The Stress
with Ashia Jacquel
This session uses the power of dance for the purposes of disbanding anxiety and depression, improving mental health of families who have been affected drastically by the pandemic, and bringing families together through a fun activity.

BLACK WOMEN SAY THE PANDEMIC HAS MOST NEGATIVELY IMPACTED THEIR EMOTIONAL WELL-BEING (64%) AND MENTAL HEALTH (63%), WITH 43% SAYING IT HAS ALSO NEGATIVELY IMPACTED THEIR PHYSICAL HEALTH.
Our Presenters
Host | Porcha Johnson
Porcha Johnson has 13 years of television media experience and 6 years of health advocacy experience. She is a health advocate whose strength is in motivating women to live healthier lifestyles. Her strong background in television news has helped her connect with women and girls all around the country through black girl health.
Porcha founded Black Girl Health, LLC also known as BGH in 2014. The digital outreach organization's number #1 service is its BGH membership which is a sisterhood of women who are living health lifestyles. The company also creates social media campaigns and video platforms that help companies connect with minority women and promote health awareness.
BGH has reached millions of people through its digital services. It has also helped thousands of women make informed decisions about their health through its online magazine.
In 2019, Porcha expanded the Black Girl Health brand by starting the Black Girl Health Foundation, INC which is a non-profit organization that creates pathways to educate, engage, and empower women and girls to reduce health disparities and improve health literacy. The foundation connects with women from around the country doing community outreach through its College Ambassador program.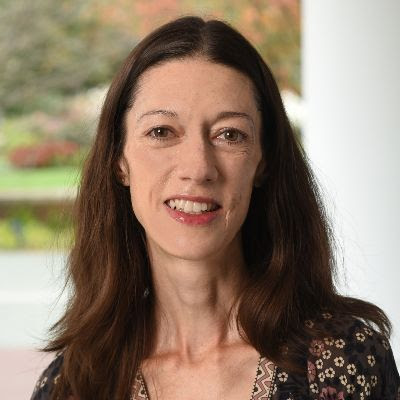 Dr. Heidemarie Laurent
Associate Professor, Human Development and Family Studies @ PSU
Dr. Heidemarie Laurent is an Associate Professor of Human Development & Family Studies and Edna Bennett Pierce Professor of Compassion and Caring. She earned her Ph.D. in Clinical Psychology at the University of Massachusetts Amherst and completed a postdoctoral fellowship in Developmental Clinical Neuroscience at the University of Oregon. 
Her interdisciplinary work aims to discover what supports flourishing in the face of life stress, and to promote resilience within families at risk for stress-related mental and/or physical health problems. As head of the Personal Relationships, Interpersonal Stress, and Mindfulness (PRISM) lab she investigates (1) what constitutes stress "regulation" by relating different biological (i.e., neural, neuroendocrine, autonomic) and behavioral stress response facets to psychological well-being; (2) developmental paths shaping stress regulation, including prenatal and postnatal influences of parental stress and mental health; and (3) how practices such as mindfulness and compassion can improve stress regulation in families.  Her work combines stress physiology monitoring, neuroimaging, and/or behavioral observation as people respond to naturalistic stressors that arise in close relationships, toward the ultimate goal of interrupting intergenerational cycles of stress-related dysregulation.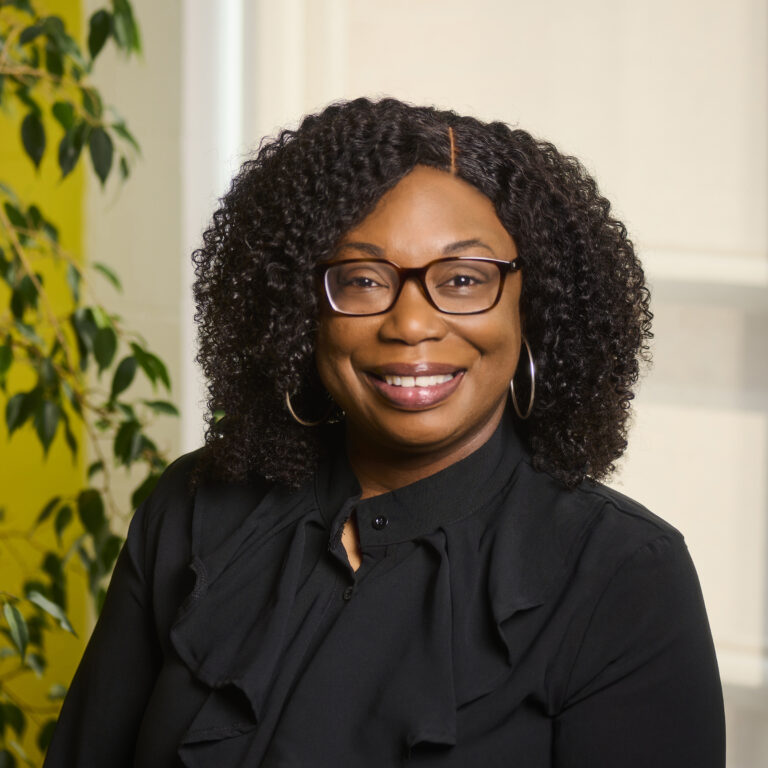 Dr. Janice Byrd
Assistant Professor, Counselor Education @ PSU
Dr. Janice Byrd, a native of rural South Carolina, is an assistant professor in the counselor education program at the Pennsylvania State University. She earned her Ph.D. in counselor education and supervision from the University of Iowa and an M.Ed. in counselor education (K-12 school counseling) from South Carolina State University.
Dr. Byrd has previous experience as a school counselor, career counselor, and with counseling, teaching, and mentoring youth in secondary, post-secondary, and community settings. She has been affiliated with programs such McNair Scholars Program, Summer Research Opportunities Program, TRIO, Upward Bound and other career building efforts centering the career development of racially minoritized students. Much of her current community engagement focuses on affinity spaces for students of Color across the educational pipeline. Dr. Byrd also has experience working on teams to facilitate campus and community diversity trainings and has spoken on topics related to anti-racist pedagogy, advocacy and equity in schools. 
Using critical epistemologies, Dr. Byrd's scholarship critically explores the lived experiences of Black people across all stages of the educational pipeline to interrogate how facets of their development (i.e., personal, social, academic, and career) is influenced by policies (education and healthcare), relationships (school, familial, and community), and broader ecological circumstances (racism, sexism, and social determinants of health) which affect their ability to be the best version of themselves across their lifespan. Specifically, her research areas of inquiry are: (1) the career development of Black people; (2) the influence of the intersections of race and gender for Black girls and women on their academic, personal/social, and career development; and (3) and culturally responsive and trauma-informed counseling preparation. 
Dr. Byrd was elected as the Program Chair for the Critical Examination of Race, Ethnicity, Class, and Gender special interest group within AERA in 2021, co-chair of the Advocacy Interest Network within the Association for Counselor Education & Supervision (ACES), member of the Chi Sigma Iota Chapter Faculty Advisory Board and serves on several committees within ACES. She has received awards and acknowledgments for teaching, mentorship, and research. Notably, she was selected as the 2022 Emerging Leader award through the Association for Multicultural Counseling Division.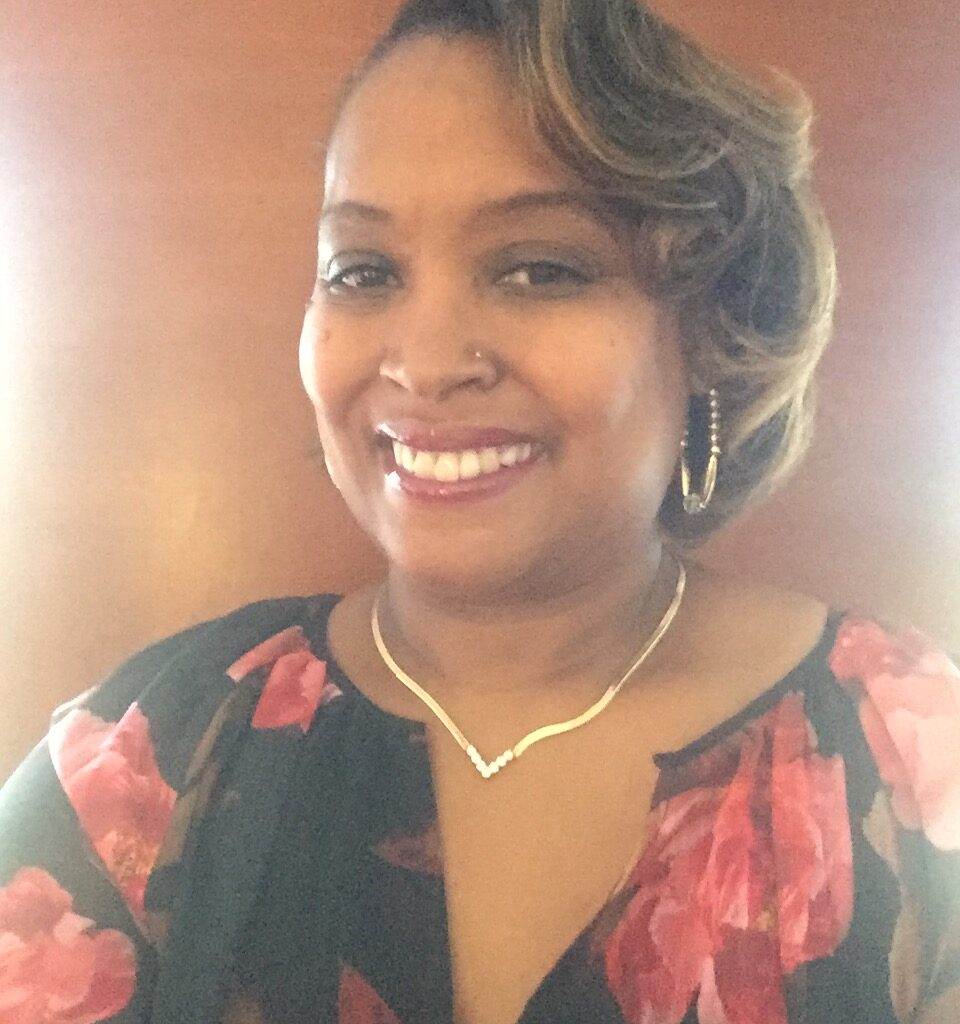 Carmen Henry-Harris, M. Ed
Director, Family Relations @ PACT
Carmen Henry-Harris, M. Ed., is the Director, Parents and Children Together (PACT) Community Relations, a Penn State University Initiative.  The PACT Initiative works to promote the health and well-being of children, youth, and families from diverse backgrounds through culturally-sensitive and community-engaged research projects implemented by Penn State researchers. 
As the Community Liaison, Carmen maintains academic-school partnerships, project leadership and engagement of community partners.
Carmen holds a Masters of Education from Eastern University, a Bachelor of Arts in Radio/TV Mass Communications from Clark Atlanta University she is also has education in Secondary English, Special Education Certification and Reading Specialist from Eastern University. 
Currently, her primary interests include community engaged research projects; community and corporate event planning along with facilitating Diversity workshops for varied populations.  Before entering academia, she worked at WITF, FM Radio Weekend Announcer, KOOL 94.9 and WHKS (KISS 99.3) on the Morning Show and hosted, the public affairs show "Out and About" with Carmen Henry-Harris.  Carmen has also worked as a college and high school educator.  Carmen applies her varied community and employment experiences to serve on local boards and committees within Cumberland, Dauphin and Perry County.  Serving in this capacity allows her to support families, strengthen communities and reduce racism to improve the lives of people regardless of their condition. 

Certifications
Drug and Alcohol Recovery Specialist
YWCA, "Let's Talk Race" Series
Trained Academic Facilitator/Coach
Professional Memberships
Honorary Member National PTA
United Negro College Fund
Civic Involvement
Alder Health Board Member
CASA Board Member (Court Appointed Special Advocates)
Dauphin County Systems of CARE
Harrisburg Fair Housing Council Board Member
The KING Center Board Member
St. Stephens Episcopal School Board Member
"My background spans over 30 years serving in different capacities within the community which fulfills my passion of mixing education with communications, and project coordination.  I also enjoy cooking, gardening, reading and playing tennis in my spare time."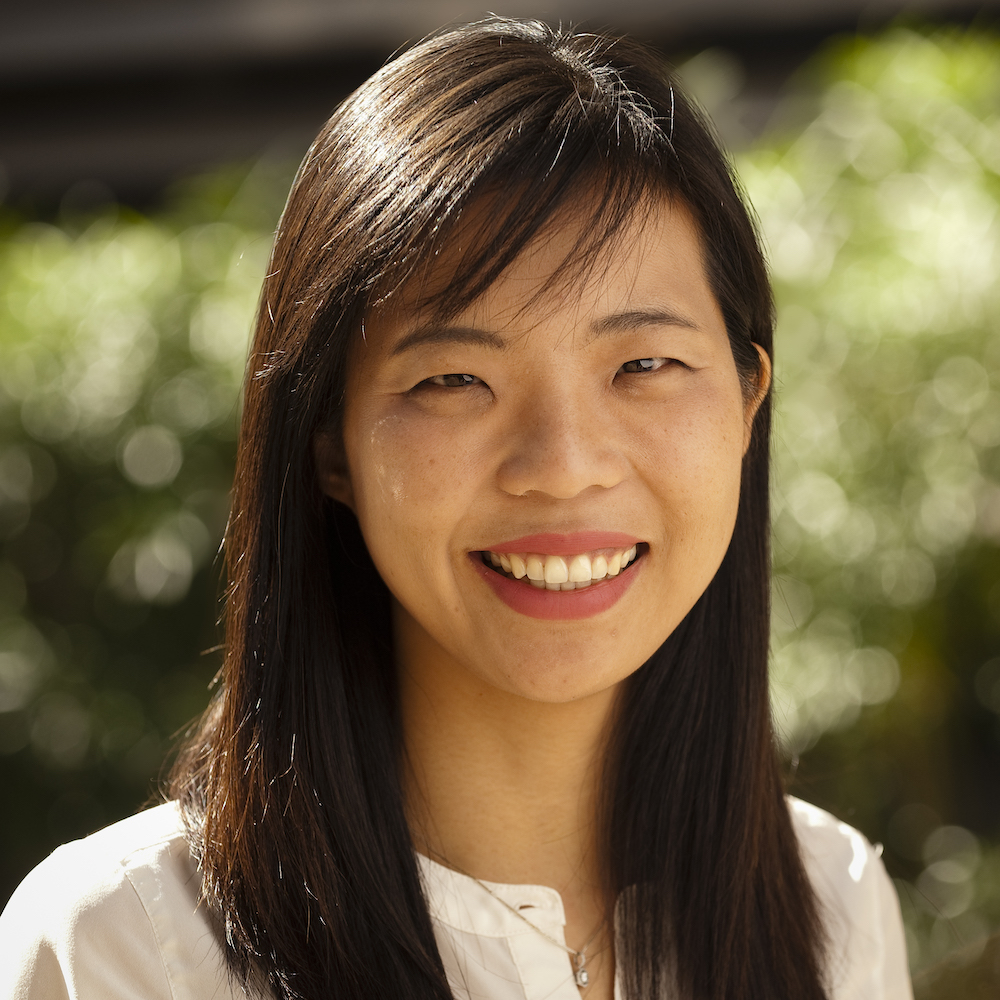 Sunhye Bai
Assistant Professor of Human Development and Family Studies @ PSU
Sunhye Bai is an assistant professor of Human Development and Family Studies at the Pennsylvania State University. She received her MPH degree from UC Berkeley in 2010, specializing in Maternal and Child Health, and received her Ph.D. in Clinical Psychology from UCLA in 2017, where she also completed her pre-doctoral clinical internship and postdoctoral fellowship.
Her research examines how daily experiences at school and home relate to teens' mental health. This work integrates human development, family studies and clinical and health research, and relies heavily on naturalistic measures of youth and family functioning including daily diaries, passive audio/videorecordings, and actigraphy.